Our Shop is Open Monday to Friday 9am-5pm
(Weekends and Public Holidays Closed)
WE DELIVER AUSTRALIA-WIDE ONLY
Colour Never Looked So Good!

Our Shop is open office hours Monday to Friday 9am till 5pm
(Weekends and Public Holidays Closed)
Paradise Makeup AQ™ is a moist, semi-soft cake makeup that dries quickly with minimal rub-off, yet easy to remove. The special formula includes aloe and chamomile and enriching emollients glycerin, avocado oil and cocoa butter. These unique ingredients are safe and gentle on the skin and give Paradise Makeup AQ™ richer, more vibrant, colour-saturated coverage than regular performance makeup.

Paradise Makeup AQ™ is water soluble for easy soap and water removal. If you need a single colour or six, simply apply the creamy makeup directly to your skin with water using a brush or sponge.

The new LUX AIRbrush Makeup is highly pigmented color range of Vitamin enriched, water and Green Tea based, long lasting matte airbrush makeup. Specially formulate for great coverage and to be gentle on the skin. Dries quickly and provides a waterproof, water resistant finish. It is receiving amazing results and reviews from all round the world. Check it out here.
FACE PAINTING IN ZIMBABWE
On a recent trip to Zimbabwe.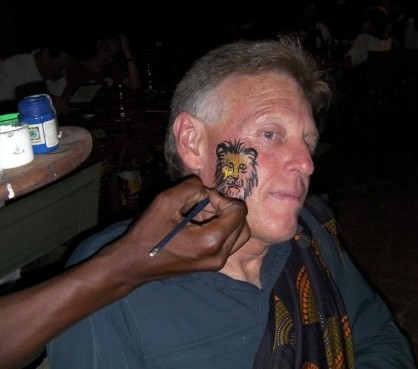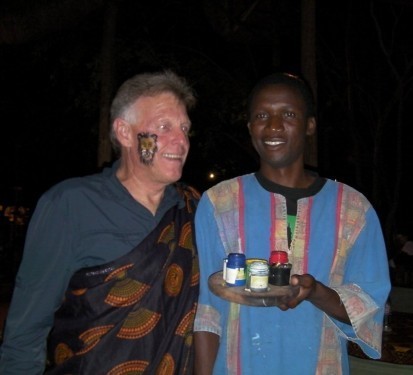 As these pictures show, "Face Painting" is alive and well, all over the world.
We had the good fortune to attend The Boma restaurant at Victoria Falls Safari Lodge. It offers an unique African experience with traditional dance and African cuisine.
Local beer tasting, face painting and meeting with the local Sangoma ("Witch Doctor"); add authentic touches to the evening. Finishing the evening with participation in the drumming extravaganza.
Out of the 200 people present, 40-50 faces were completed within two hours, by makeup artist Bekezela Mlotshwa. A mammoth effort, with a great result.
See our exciting New Products.